Contact Us
WIMS (PHILS) Exposition and Services Corporation
Room 104.RG Bldg 840 E, Rodriquez Sr Avenue Brgy, Immaculate
Conception Cubao, Quczon City, Philippines.
Tel/Fax: +63-2-4115123
HP:+63-9567927368/9567927359
CCPIT Sub-Council of Chemical Industry
Contact: Michael Zhao;Terry Zhao
Tel:+86-10-84292984;64283093;84255960
Fax:+86-10-84292987
E-mail:zhaoqing@ccpitchem.org.cn
zhj@ccpitchem.org.cn
Address:Rm468,Bldg16,Block7,Hepingli,
Beijing100013,China.
Philippines Info
With over 7,107 islands to choose from, the Philippines has a little bit of something for everyone. Home to many stunning white sand beaches, crystal clear waters, lush rice terraces, world class surfing, and diving, the Philippines is slowly becoming a must visit destination.
Located in South East Asia, the Philippines is not so common for backpackers to travel too, due to its lack of land connections to neighboring countries. Despite this, everyone that goes, ends up falling in love with both its stunning landscapes and warm people. People message me all the time asking me to send them recommendations on where to go when visiting the Philippines and advice on what to eat. Given that I love talking about the Philippines and encouraging people to go there is a mission of mine, we decided to come up with the ultimate guide to traveling around the Philippines. So without any further delay, here is a complete up to date Philipines travel guide, enjoy!
Philippines General Information

Language
Tagalog and English (The Philippines has many different dialects which vary according to region, but English is also predominantly spoken which makes traveling around easier.
Currency
Philipine Peso (PHP) $1 = P47 (as of September 2016)
Weather
Although the Philippines can experience warm tropical weather all year round, we do have two seasons. The dry and wet season alternate and is dependent on where you are in the country. Generally speaking, from January to June it's safe to come while monsoon season starts from July to December.
Visa Information
Nationals from 151 countries may enter the Philippines without a visa and stay for a maximum of thirty (30) days, provided they are holders of a passport valid at least six (6) months beyond the period of stay in the Philippines, and present a return or outward bound ticket to their country of origin or to your next country of destination (They are quite strict with showing an outbound ticket so plan accordingly).
Always do your own research for visa guidelines as they continuously change.

Filipino People

Those that have had the pleasure of traveling around the Philippines can attest to the warm and friendly vibe that most Filipinos exude. Known for our penchant for being hospitable, giving out smiles and loving karaoke, don't be surprised if you find yourself drinking shots with locals singing Bon Jovi (or some version of it) at the top of your lungs. No matter how simple their meal is, regardless if all they have to eat is a plate of rice, you will always hear Filipinos inviting you to eat by saying the words, "kain tayo."

The disparity between the rich and poor is so wide spread that while visiting the country, you can find yourself in modern and trendy places in Manila while the provinces are still full of local fishermen and farmers working hard trying to make a living.Another characteristic that Filipinos are known for is their admirable trait of resiliency. Often caught in the most horrific of natural disasters, the Filipino spirit is waterproof and is able to bounce back with smiles on their faces despite the challenging times.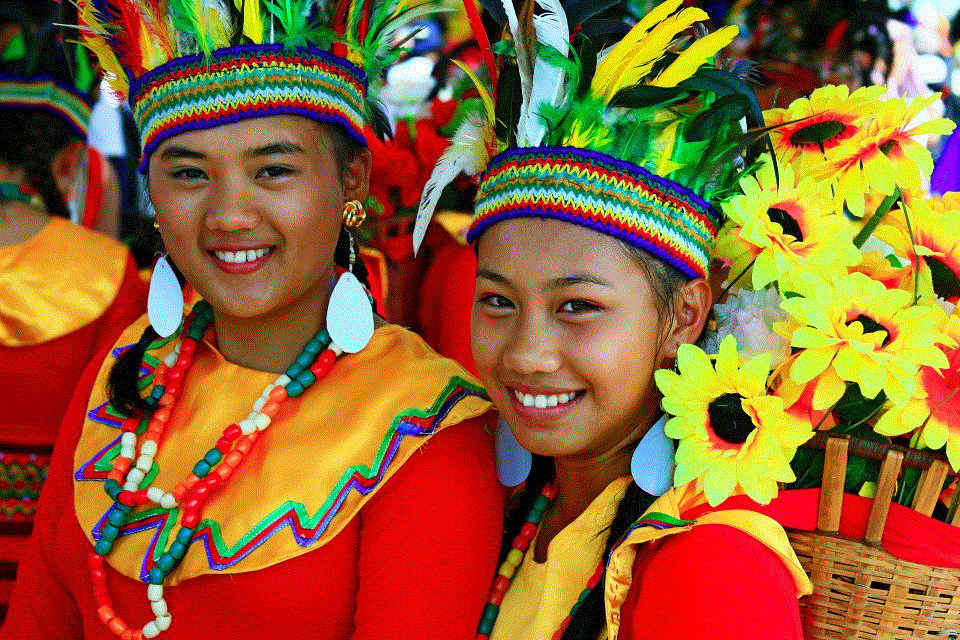 Where to Go When Traveling Around the Philippines
Now, the fact that you have started to entertain the thought of going to the Philippines means you're on the right path! With over 7000 islands to choose from, naturally, one can wonder. Where the hell do I go? Here are my top picks of places to go and what to do, in no particular order:
Palawan Island
Palawan for me is the epitome of paradise on earth. Dotted with many idyllic islands with tropical palm trees and crystal clear waters, every photo that you take in this beautiful spot comes out postcard worthy. Imagine yourself sailing through their many turquoise colored lagoons as limestone karst mountains surround you. Sounds too good to be true? I promise, a visit to Palawan is a must for anyone planning to go here.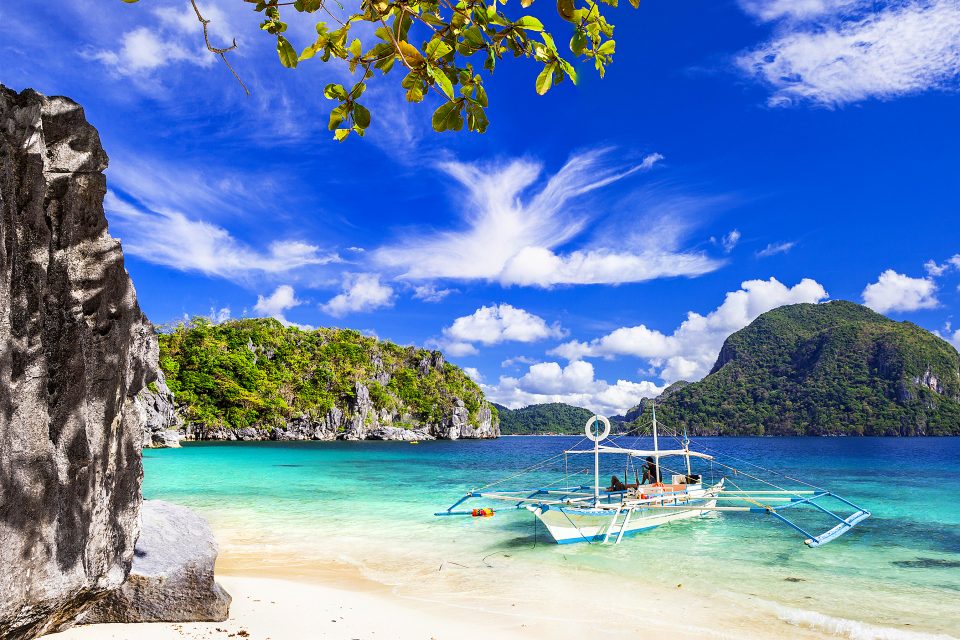 Places to visit: Although Palawan is comprised of many islands and lagoons, the three main places to visit are Puerto Princessa, Coron, and El Nido. There are also many notable places like Port Barton and San Vincente which travelers opt for instead of going to Puerto Princess. Short on time? Stick to traveling around Coron and El Nido.
Puerto Princessa
Known as the official city of Palawan, Puerto Princessa is often visited due to its highly popular Underground River. The Underground River was recently declared to be part of the New 7 Wonders of Nature. In our opinion, Puerto Princessa is very touristy (so is the underground river)
Coron
The small sleepy town of Coron is an underwater haven for dive enthusiasts and those keen to explore the marine life. World War II shipwrecks dot the shores of nearby islands, making them ideal dive spots to explore. If diving isn't your thing, island hopping around the many beautiful islands and lakes is a good way to spend your time. You can also rent a motorbike and drive up the coast, or even pay a visit to a local safari in the Northern most part which is home to many zebras and giraffes.
Boracay Island
Although known to be very touristy, Boracay for me still has magic and charm. Popularly known for its vibrant nightlife and powder white sand beaches, Boracay Island is still paradise for many. Some of you might know, this place was my home for three and a half odd years-back when I was a professional sun tanner. Ha! Spend your days sipping $2 rum cokes and $1 beers in the palm fringe coast while laying in the softest whitest sand you've ever seen. If lying around the beach is not your thing (is that even possible?) get your adrenaline pumping by taking part of the many water sports available on the island. From Kiteboarding to windsurfing in Bulabog Beach to scuba diving, the possibilities are endless.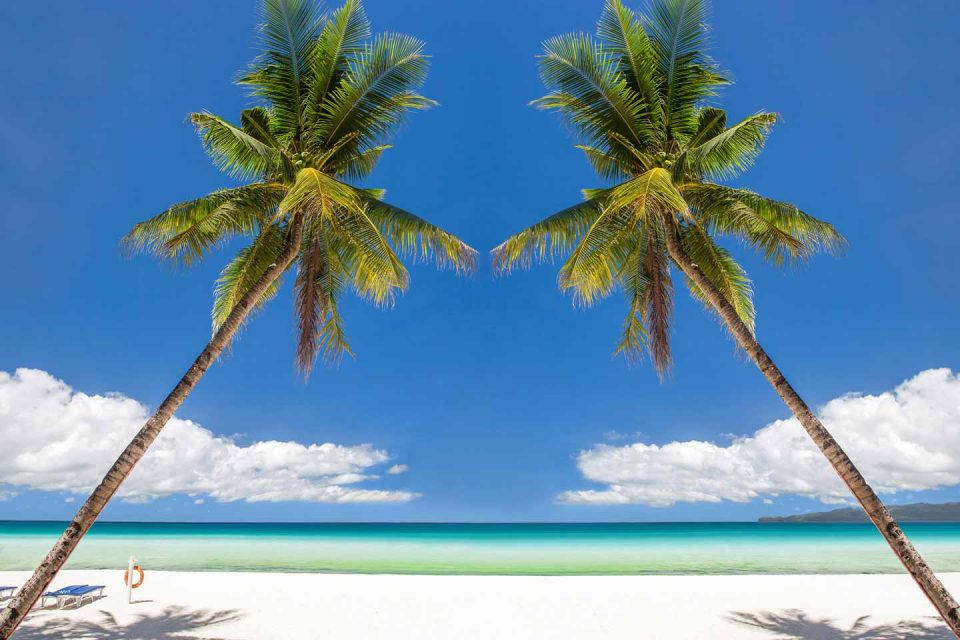 Cebu

Being that these provinces are so large and there are so many things to do, I will only be highlighting the best of the best as there is literally so many things to see. Cebu is a busy metropolitan (they also have an International Airport) that has many beaches and mountains close by. If you're a diving enthusiast, pack your bags and head towards Malapascua to get a chance to see the magical thresher sharks. Scuba diving in Moal Boal and Pescador Island are also noteworthy experiences! You can also head on over to Oslob to swim with whale sharks although there is much controversy to this as many oppose their "domestication" and disruption of their migratory routines.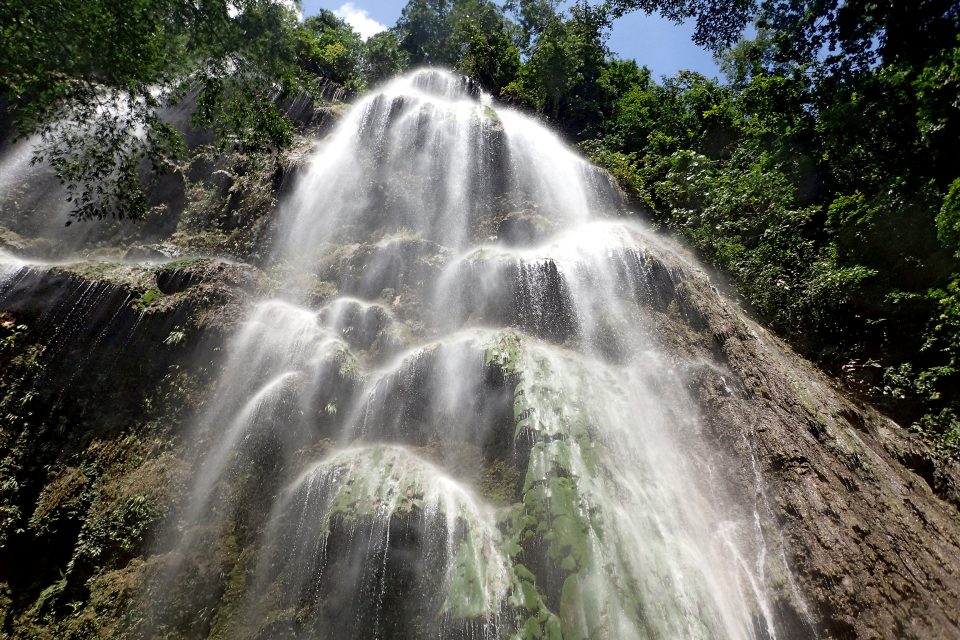 Bicol Region

Either a flight or a (really long) bus ride away from Manila, Bicol is home to the world's perfectly shaped volcano. Catch the stunning views as you watch the sunrise set the perfect scene to this sight to see. Please take note that the Mayon Volcano is an active volcano so take head when planning to hike it. The 2,460m volcano last erupted in May 2013 and has erupted more than 40 times since records began. After you've seen the volcano, islands like Calaguas and the Caramoan Islands (where the survivor series was shot) are relatively nearby. Uninhabited islands for you to relax on? Who can say no to that?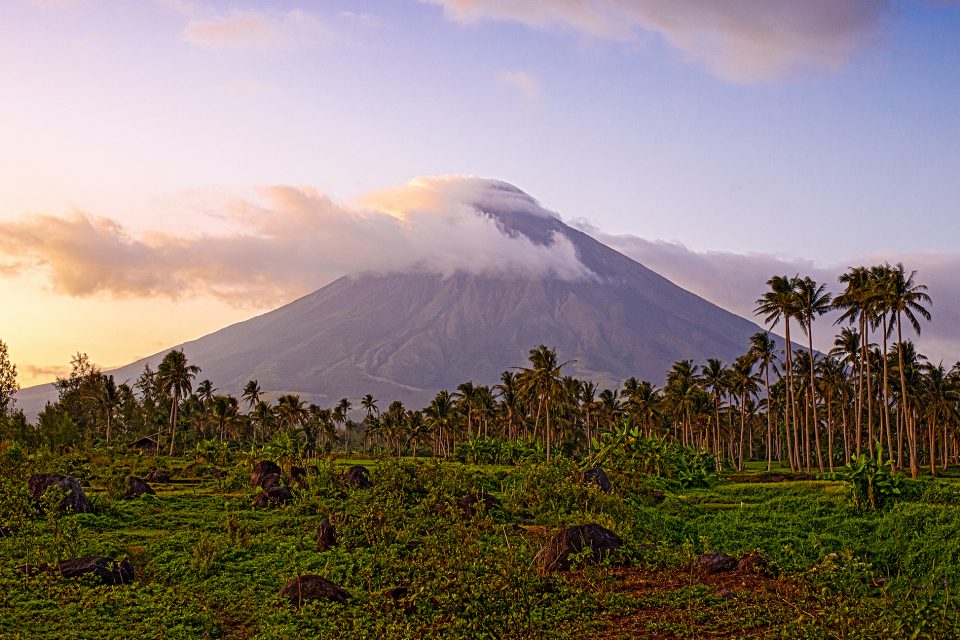 Don't Miss: Watch the sunrise Mayon Volcano, Go camping in Calaguas Island, Pay a visit to Tayak Lagoon, Swim with whale sharks in Sorsogon, and go island hopping around Caramoan Group of islands.