Contact Us
WIMS (PHILS) Exposition and Services Corporation
Room 104.RG Bldg 840 E, Rodriquez Sr Avenue Brgy, Immaculate
Conception Cubao, Quczon City, Philippines.
Tel/Fax: +63-2-4115123
HP:+63-9567927368/9567927359
CCPIT Sub-Council of Chemical Industry
Contact: Michael Zhao;Terry Zhao
Tel:+86-10-84292984;64283093;84255960
Fax:+86-10-84292987
E-mail:zhaoqing@ccpitchem.org.cn
zhj@ccpitchem.org.cn
Address:Rm468,Bldg16,Block7,Hepingli,
Beijing100013,China.
Fact Sheet
The Philippines International Chemical Industry Exhibition (Chemexpo Philippines 2017) is held on 24-26 Nov, 2017 in World Trade Center, Manila, the Philippines. Chemexpo Philippines is held by SPIK (Philippines Chemical Industry Association) and supported by Industry & Trade Department of the Philippines, Bureau of Investment of the Philippines, Environment Protection Department of the Philippines, Fertilizer and Pesticide Association of the Philippines.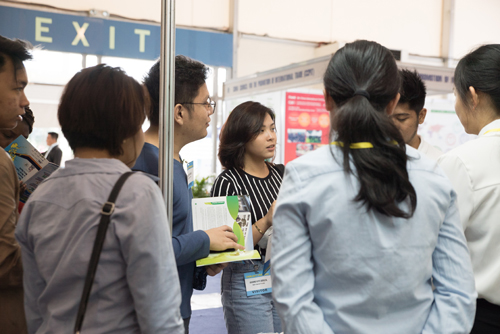 The spokesman of the Philippines President, Mr. Harry Roque, the President of SPIK Mr. Dannis Thirtdas, Congressman attended the opening ceremony.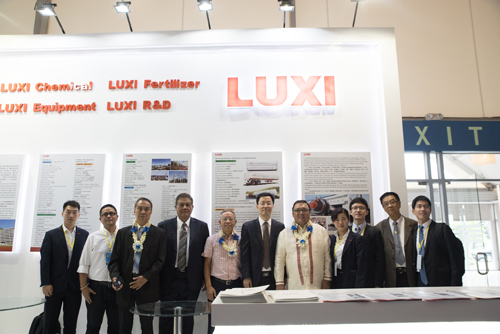 During the exhibition, there are more than 70 exhibitors from China, the Philippines, Malaysia, Singapore covering agrochemicals, fertilizers, water treatment, basic chemicals, equipment, etc.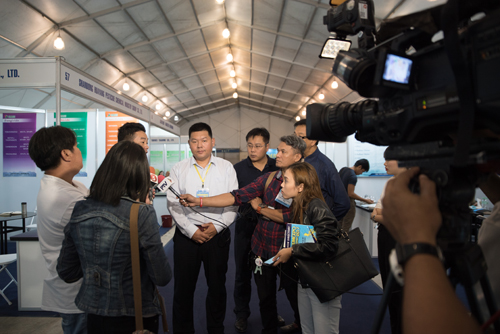 There are seminars dedicated in different sectors of the chemical industry. Director of the Philippines Department of Environmental Protection, Mr. Engr. Eligio T. Ildefonso introduced the application of chemicals in the environmental protection. Ms. Helen Maita-Reyes, Director Compliance Center Philippines Drug Enforcement Agency shared the chemical regulation in the Philippines. Dir Angelica Cayas, Director of International Investments Promotions Service Board of Investments briefed the investment in the Philippines. Mr. Jalen Fan, Deputy Director, Div 1 of CCPIT Sub-council of Chemical Industry introduced the China agrochemical industry and current trend.
The 2nd Philippines International Chemical Industry Exhibition will be held in September, 2018.